Painting, drawings and sculpture by Yohji Yamamoto on display until March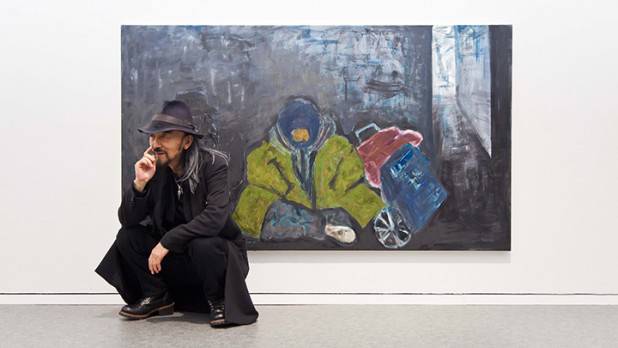 We were visited in the classroom by Kubo-san, Head of Atelier at Yohji Yamamoto and his right-hand-man for almost 30 years. He told us an interesting story about his boss (translated, so the words are mine):
"Minutes before his most recent show, Yohji Yamamoto decides some models aren't ready. He pulls them aside towards an open can of paint, having decided they need something else to break the black-on-black."
The resulting expression is violent, yet belies Yamamoto's restraint.
See more of Yohji Yamamoto's brush- and multimedia-work in the oddly-named exhibition "Painting and Weaving Opportunity", on display at Tokyo Opera City until March 12, 2017.